ISO 14971 Risk Management for Medical Devices

IBM ELM supports companies developing medical devices to comply with the ISO 14971 with several assets described below.
Softacus has provided the templates and assets and those will be given for free with the licenses.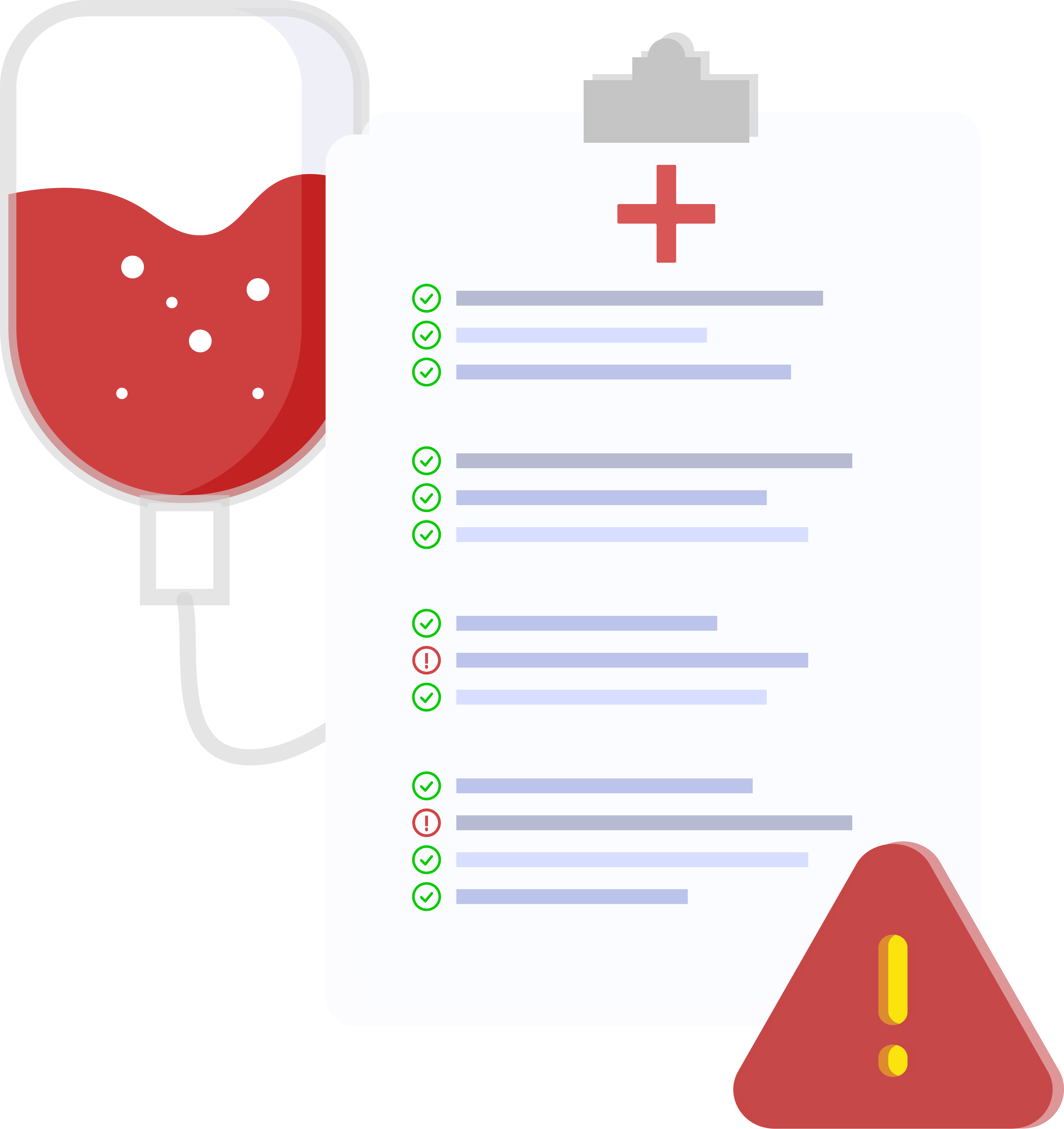 About ISO 14971 support
IBM ELM Solution help software engineers identify, analyze, mitigate and reduce risks that might affect the product's success. It facilitates compliance with the risk-related requirements of ISO 14971 Risk Management for Medical Devices and other safety-critical standards.
They offer comprehensive software engineering risk management features that are fully integrated with its Application Lifecycle Management capabilities: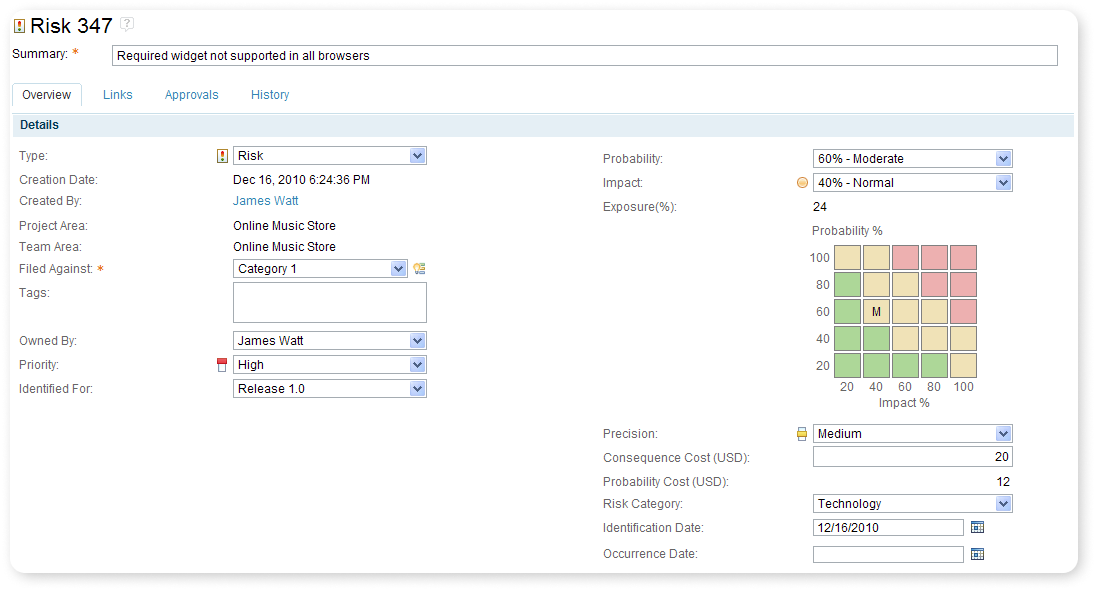 Risk Identification
IBM Application Lifecycle Management offers compliance throughout the whole Design Process with Risk identification by implementing configurable artifacts with the ability to link individual risk requirements, risks, hazards, risks mitigations, and all the attributes your team needs.
Traceable from Start to End. Top-down or bottom-up. It is up to you and your team.
Configurable KPI Dashboards
The key performance indicator dashboard consists of reports that keep the user aware of the current performance of projects' progress without requesting further information.
After logging in, the user with KPI Dashboard privileges can view the KPI dashboard and see an overall view on the Dashboard.
IBM ALM provides preconfigured KPI Dashboards for individual Project types that can be tailor-made for our clients' needs.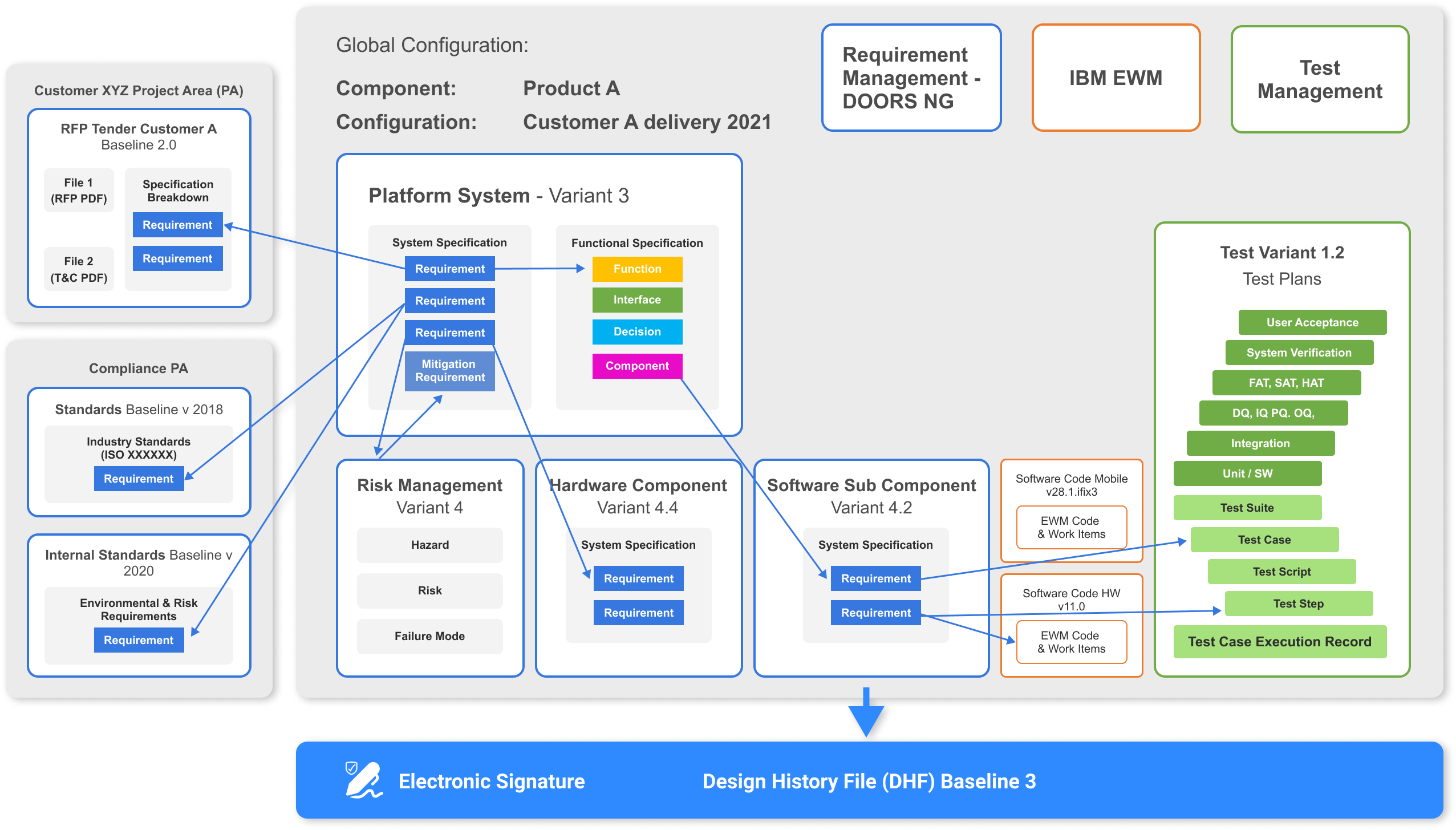 Design History File (DHF)
Achieve single source of truth for all your domain data.
Maintain and generate on single click or on schedule. Track changes and link them to change requests. Take advantage of automated audit trail. Set specific permissions in order to achieve granular rights for specific user groups.
Document , use, adapt and enact medical devices processes quickly. Ensure quality through whole Development Lifecycle by using state of the art IBM Tools.
Corrective and Preventive Actions (CAPA)
IBM offers the best solution on the market for the ideal CAPA System for your needs. Our integrated CAPA system offers systematically capturing and investigating complaints, defects, process failures, or deviations.
Integrated CAPA system manages corrective and preventive actions through automated workflows and design processes configurable for our client's needs, while also being able to retrieve important documents for audits at any time.
Our customers have reported that using our integrated CAPA system reduces Problem Resolution times, partly thanks to the simplicity of finding critical data for analysis when you and your team need it.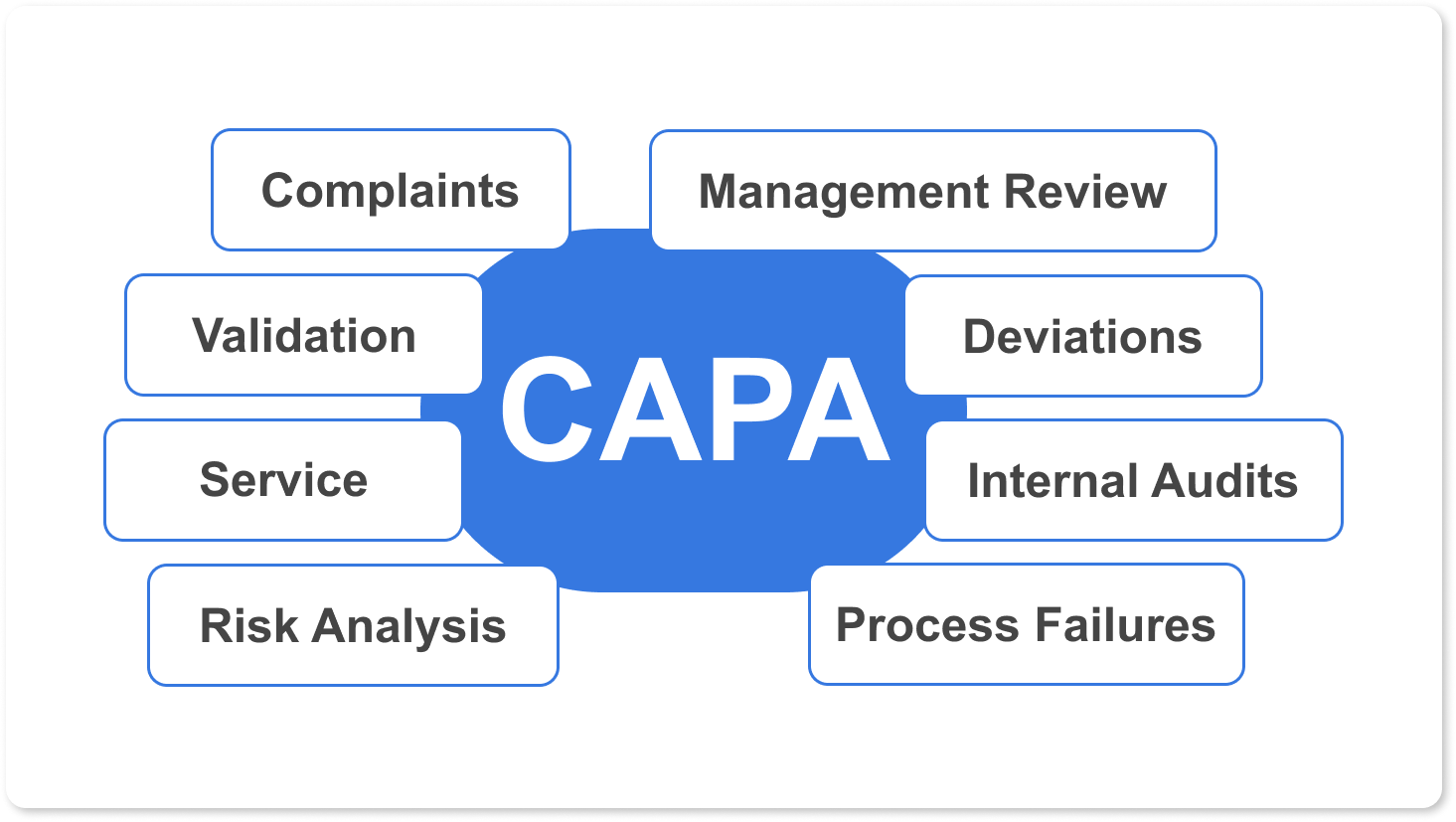 Automated Workflows
Make best use of the IBM Application Lifecycle Management with its fully customizable processes taking advantage of the automated Workflows that helps your teams with collaboration by market-leading Dates and Updates Documentation assuring no unnecessary mistakes like editing or sending out older versions of documents are made during the Design Process.
Intended Use Validation
IBM Application Lifecycle Management offers customizable templates for Intended Use Validation (IUV) in your Risk Management File.
Include detailed Specifications such as:
• Device description
• Level of expertise required
• Type of Patient and Environment the device will be used in
• Important documents regarding Intended Use Validation
• Diagrams, infographics and schemes
• Manuals or setup guides and many more

All in one Document with the ability to trace all the important information and details while being able to link the specifications to individual requirements they satisfy.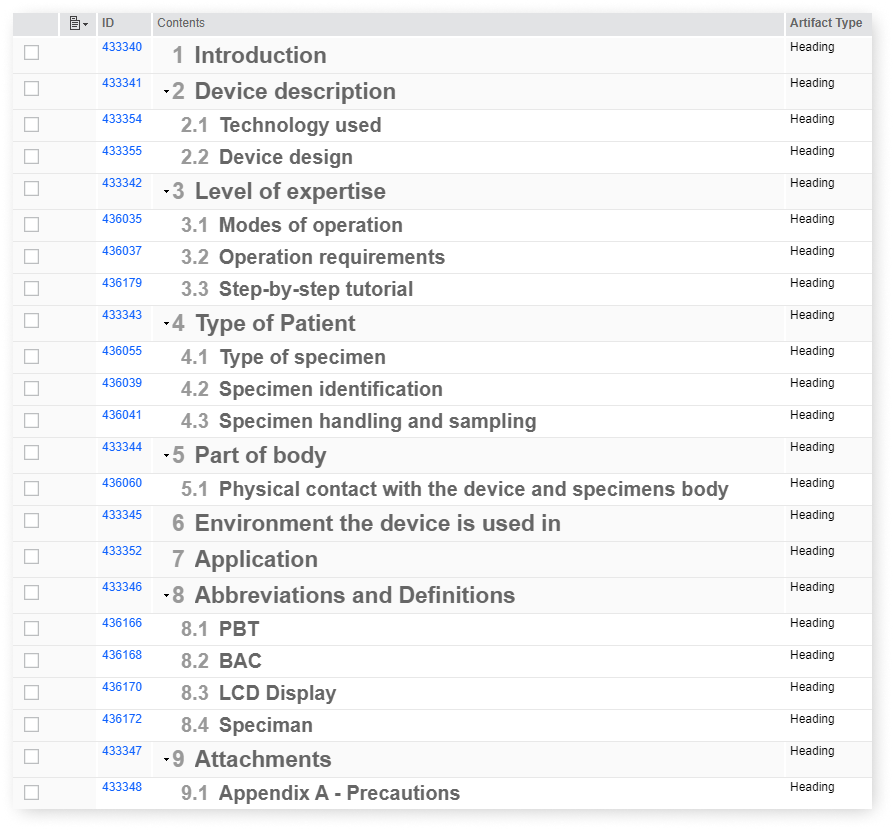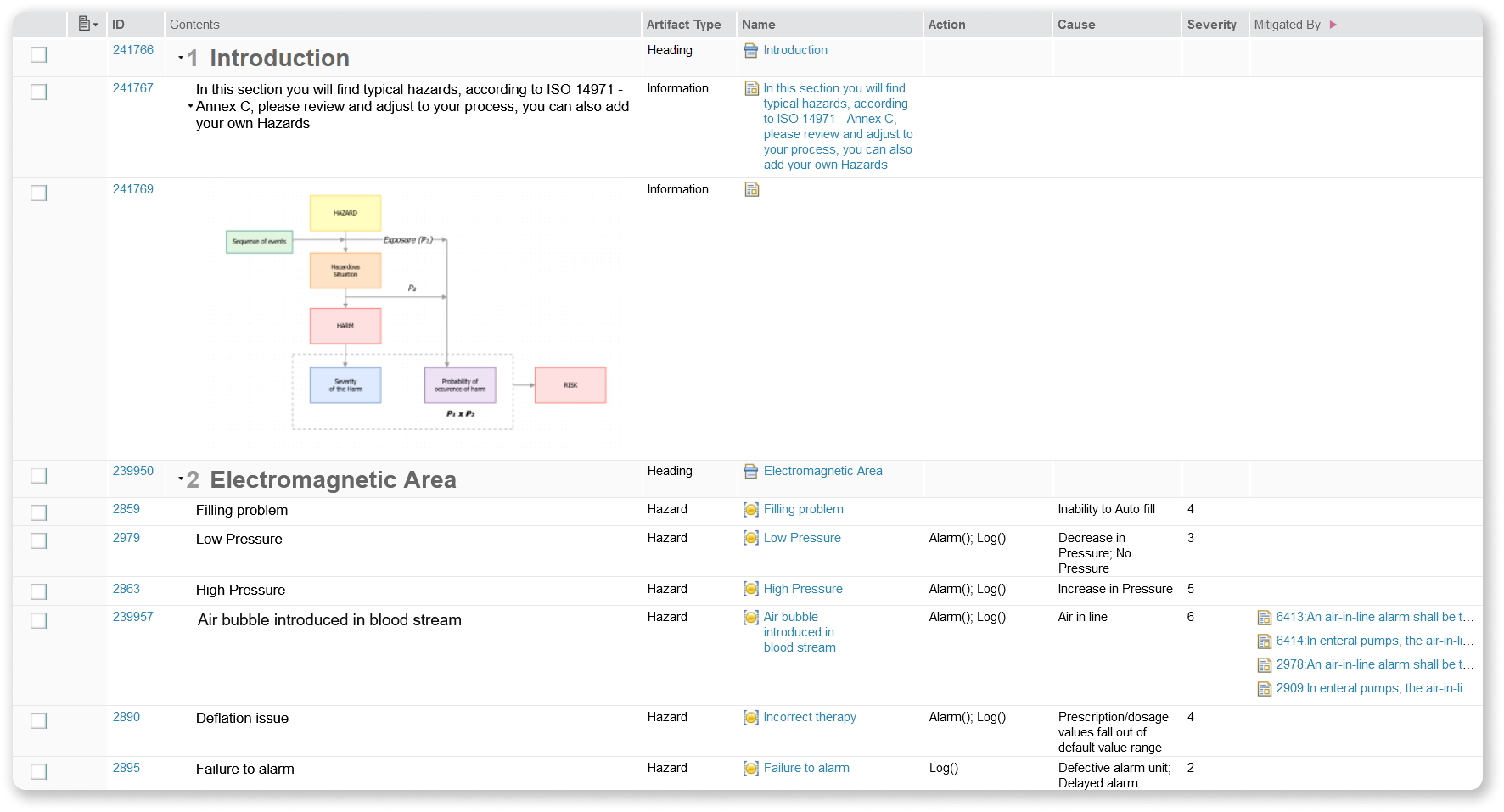 IBM ALM and Softacus provide a pre-defined, yet fully customizable Base list of Hazards, coming directly from ISO 14971 - Annex C. It showcases a few examples of Hazard types, example of Hazards, Cause, Severity and everything else you would need.
We support and develop templates that are given to you for free with the licenses. Contact us here for more info about medical templates and presentations for ISO 14971 Risk Management for Medical Devices
Failure Mode and Effects Analysis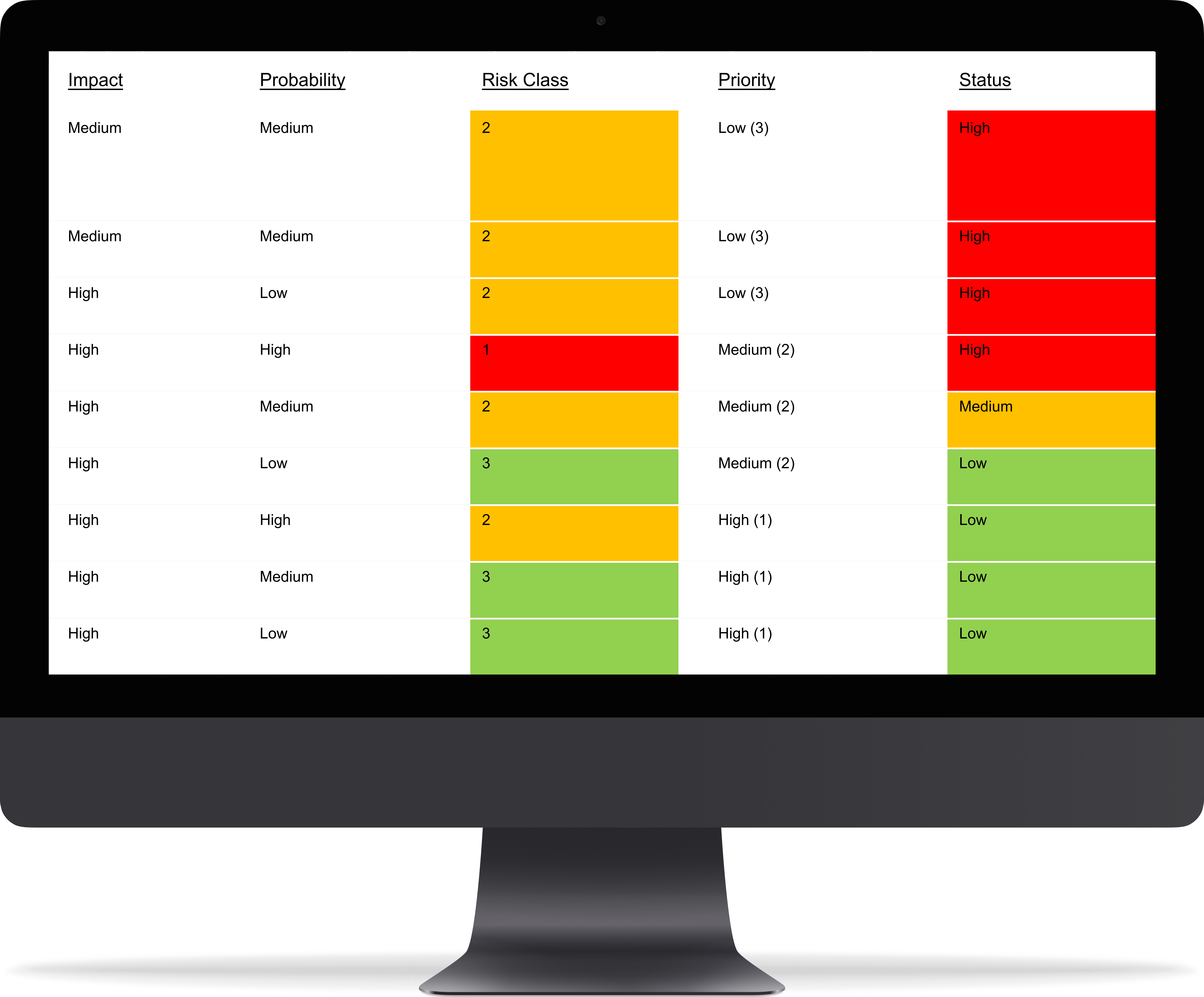 IBM provides out of the box FMEA extension for IBM Jazz Platform which is installed in /RM component. Extension enables users to:
Choose attributes like probability, severity, impact
Automated or manual calculation of risk priority number (RPN)
Linking of FMEA artifacts to affected requirements and to mitigation requirements
Out of the box Gap Analysis
With help of Softacus FMEA extension we are also able to:
Compare RPN before and after mitigation
Color-code RPN based on the value
Adjust the FMEA calculation to any of your needs
Provide it for free to our IBM Jazz customers
Hazard Analysis
Fault Tree Analysis (FTA)
Traceable links among requirements, Traceable links among requirements, analysis, design, and safety elements makes your "safety case"

FTA elements can have traceable, navigable links to– Requirements– Elements that can manifest faults– Elements that can detect faults– Elements that handle faults

FTA elements contain metadata– Severity– Likelihood– MTBF– Risk– Safety Integrity Level

UML Fault Tree Analysis Profile

Fault Means, Effect, and Criticality Analysis (FMECA)
– An inductive (bottom-up) approach that relates component faults with hazards
– Cannot be applied until you have a parts list, which is late in the development process
Security Analysis Diagram
– UML Profile for modeling cybersecurity, threats, and countermeasures
Success stories of our clients
Japan
Sony Olympus Medical Solutions
This developer of medical imaging solutions in Japan eliminates rework during system development, accelerates product launches and enhances its competitiveness and profits when it renews and expands its IBM Rational software contract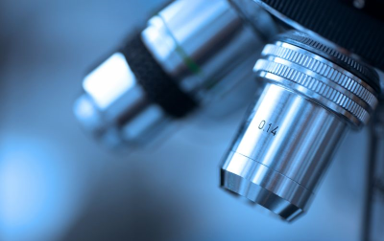 Japan
Healthcare enterprise
A pharmaceuticals and healthcare products developer in Japan reduces rework and design misinterpretation, boosts development efficiency, and significantly accelerates time to market for new products software for optimized device development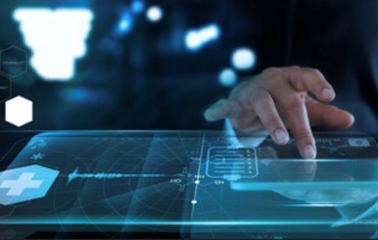 U.S.
Mibio Medical and University of Memphis
The Memphis Institute for Biomedical Innovation & Healthcare Solutions (Mibio Medical) partners with the University of Memphis to accelerate medical-device innovations. The organizations use IBM tools to facilitate design and collaboration processes.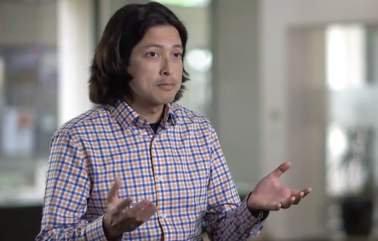 Spain
Grilfols Diagnostics
The complexity of the development cycle required tools that enhance team collaboration to deliver products faster. Grilfols reduced time to market by 20% by connecting all stages of the development cycle in a controlled environment.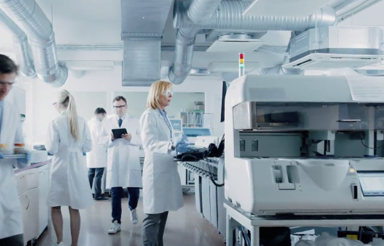 U.S.
Philips Healthcare
Rich Newlon, Manager Technical Applications for Philips Healthcare, reported that IBM Engineering Workflow Management has helped to make the Philips' Cleveland site approximately 75% more efficient. The real time status view enables timely Management decisions.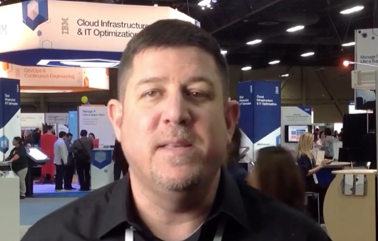 Japan
Medical Center
The medical center suffered from inaccurate reporting due to manual reviews, which were time consuming and prone to errors. All records are now consolidated onto a single platform. Associated hospitals are now implementing the same solution, allowing staff relocation without learning new processes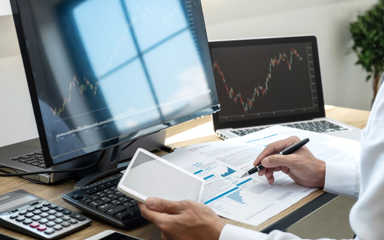 Japan
Injection Systems Manufacturer
A developer and manufacturer of injection systems for self-medication decided to digitalize their development lifecycle for increased efficiency using a broad range of IBM Engineering Lifecycle Management capabilities to manage requirements, workflow, and testing. A decisive factor were the tool's capabilities for variant management.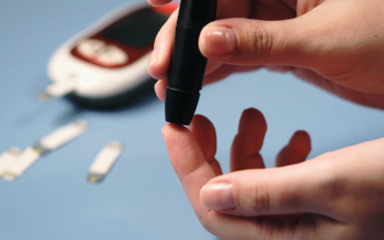 UK
Covid Ventilator Challenge - Cambridge Consultants
DOORS Next was used in the project to design and build a fully functioning ventilator to meet the government's 'Ventilator Challenge' at the beginning of the pandemic. The company had to tackle design, development and testing processes that normally take 5-6 years within 5-6 weeks.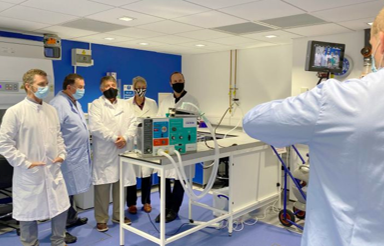 Switzerland
Ferring Pharmaceuticals
The complexity of the development cycle required tools that enhance team collaboration to deliver products faster. Grilfols reduced time to market by 20% by connecting all stages of the development cycle in a controlled environment.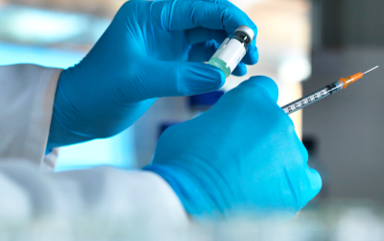 Version of this page with more information
What can we help you with?