Artifact Version Number helps you with versioning of your requirements inside DOORS Next Generation.
)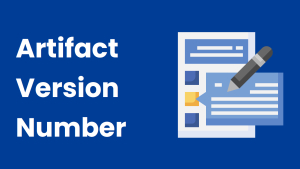 )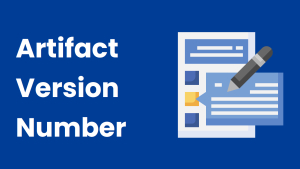 )
AVN
)
Introduction
This extension calculates and updates the major and minor version numbers and sets them as an attribute based on the user's needs. It makes the work of the recenter easier and creates an overview of the changes in the Module and the types of changes that were made in individual artifacts. Recent does not need to check the entire module but only focuses on the changed attributes. Users can manage the entire revision of a module and also reuse that module in other areas of the project.
Use Cases and Features
Based on the functionalities and use cases that this extension is helping you with, we kept the user interface as simple as possible. In the current version of the widget you can find:
Widget information section - section with version, short description and other information about the extension
Dropdown for selection of Baseline -
Main Button - after all necessary selections are made this button must be pressed to start an extension
This extension enables users to effectively manage the complete revision of a module and reuse it in different parts of the project. In the requirements process, there are times when it is necessary to create a PDF/A export of a DOORS Next module (using RPE) and then subject it to an official review. During the review, the reviewer is required to diligently scrutinize and complete a designated review checklist. The aim of this script is to simplify the work of the reviewer by providing a user-friendly and intuitive widget that offers a comprehensive overview of the changes made and the nature of these changes.
The Artifact Version Number widget has the following features:
Attribute Management with Various Data Types - The module view supports a variety of attribute data types, including single-select enumerations, multi-select enumerations, strings, floats, booleans, dates, datetimes, durations, integers, times, single user selections, and multiple user selections.
Works with view - This extension operates within a designated view, exclusively processing artifacts present within said view. Despite a module's potential for containing up to 10,000 artifacts, the view filter selectively narrows the processing scope down to pertinent artifacts, thus avoiding excessive processing. As a result, users are able to efficiently navigate 5,000 requirements with ease.
Link Verification - The script verifies all links within the view irrespective of the modification date.
Repeated execution capability - Users can execute this script multiple times, as it will overwrite the current version and revision. This is a non-issue as the comparison is made against a specific baseline.
Softacus has developed an extension to streamline and accelerate the process of reviewing changes within a module, making the task of the reviewer more efficient and easier. This tool allows for easy monitoring of changes in the module and categorization of the types of changes that have been made to individual artifacts.
Preconditions and Restrictions
To verify the revision and version, the user must create the corresponding attributes within their project/component properites.
This widget is designed to work exclusively within a designated module and selected view. If the user fails to meet these prerequisites, the widget will display an informative message.
Softacus Services
We, in Softacus, are experts when it comes to consulting and service delivery of IBM software products and solutions in your business. We help our clients to improve visibility and transparency when licensing and managing commercial software, providing measurable value while increasing efficiency and accountability and we are providing services in different areas (see Softacus Services).
IBM ELM extensions developed by Softacus are free of charge for the customers who ordered IBM ELM licenses via Softacus or for the customers who ordered any of our services. If you are interested in any of our IBM ELM extensions, you found a bug or you have any enhancement request, please let us know at info@softacus.com.
Related and Referenced Topics