Main Functionalities
Ability to migrate big amount of modules from DOORS to DNG
Possibility to transform the data according to specific user needs (split, merge modules)
Transformation of attributes
Transformation in GCM context; view to stream, split across components
Ability to migrate history and baselines
DOORS Tables
This extension has the ability to transform DOORS Tables into DNG HTML Tables or Artifact.
(Planned) Ability to transform OLE excel tables into DNG artifact HTML tables.
Migration of History data
Ability to save DOORS object history and import it into either an attribute or initial content of a "primary text" attribute.
Possibility to make a link back to original object in case of migration without the history (recommended option).
High Automation Level
The tool have API in order to create automation for:
Artifact creation and mapping
Attribute creation and mapping
Link Type creation
Project area & component creation
GCM creation
Creation of views, folders, streams and baselines
Create User in Jazz
Assign Group to the User
Conversions
Rich text into attributes
DXL Layouts into string attributes
Ability to convert attributes into embedded artifacts (i.e. for parametrization)
Transformations of pictures
Mapping
object view to component stream
attribute harmonization
maping of custom object types to artifact types
OLE Object Handling
Migration of OLE from attribute into primary text (merge) or as linked artifact (link to base artifact)
Ability to migrate pictures as embedded or standalone artifacts. Linking of embedded pictures to its artifacts (as base artifact link)
Notifications
Error handling prior and after the migration
Test Management
(Planned) Test on each object with proof that the artifact was migrated from DOORS to DNG properly
Technical Informations
Concurrent loading from DOORS to DNG
Usage of internal DB during Migration, which allows flexible linking after the migration of the data
Possibility to resume of the migration process in case of a disruption
Flexible for any customer use case
All migrations are different. We have built this solution, because the traditional ways of migrating were not sufficient for our and our customer needs.
This video show first release of the solution.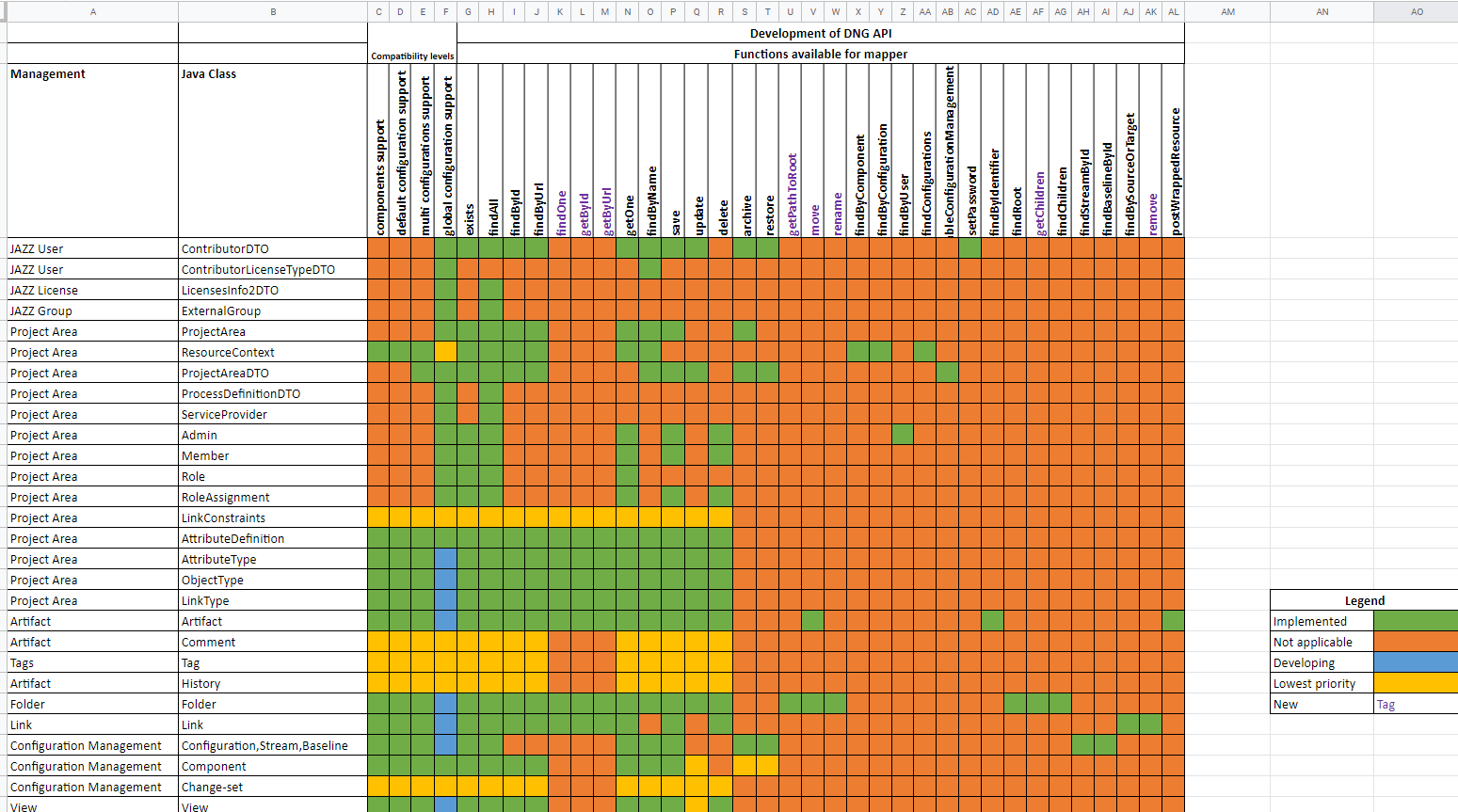 Development of specific APIs
The tool is able to to custom migration due to the fact that we have created our own APIs.
XXX