Monitoring solution that enables real-time visibility, root-cause troubleshooting, and AI driven alerts at scale

Key Benefits of IBM Maximo Asset Monitor

Connecting the Enterprise
Data integration from multiple sources of data about operating state.

Ability to scale and visualize operations across
enterprise through single dashboard.

AI-Powered Anomaly Detection
Advanced analytics and AI that can quickly detect
issues and leverage data from operating history.

Alert notifications and drilldown capabilities for
resolution teams.

Monitor is the foundation for predictive maintenance
and asset health.

Connects OT data sources
Reduces operating costs through continuous
inspections
Improves asset and operational availability
Configurable dashboard for customized views
Scales easily across processes and sites
Improves operational control
Supports remote monitoring


AI-Powered Anomaly Detection
Leverages IBM's market leading position in AI
Drives understanding beyond traditional
fixed-parameter alerts
Understand the patterns in the noise that are
easily missed
Enables drill-down for intelligent intervention
Access historical data for forensic analysis of
failure trends
Workflow integration to fast-path resolution


Extract immediate value from your data
Gain access to IBM's massive AI and
Analytics investments
Maximo Asset Monitor

The Process
Maximo Asset Monitor

The Process: Connect
Easily connect IT & OT enterprise data & devices at scale, while mapping to asset hierarchy

Connect to IT and OT Data
Sources with Pre-built connectors

Establish active connection
to EAM system

Map entity data

and devices
to Asset Hierarchy from
EAM system.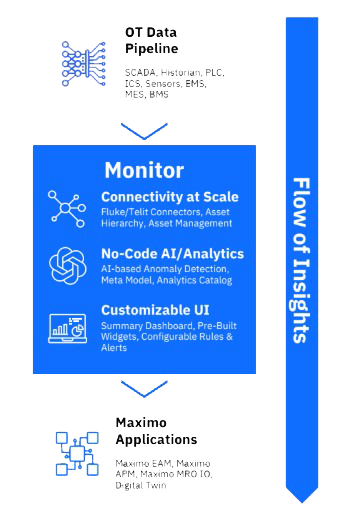 Maximo Asset Monitor

The Process: Prepare
Easily enable advanced analytics and AI-based anomaly detection for alerts in a low-code/no-code environment

One click add AI-based analytics from the prebuilt catalog of functions to apply to data

Set alerts based on analytics and anomaly detection scores

View result of all calculations in the data tab before using in summary dashboard
Maximo Asset Monitor

The Process: Visualize
Create customized dashboards with drag and drop pre-built widgets, showcasing embedded analytics, AI-
based alerts and visualizations of your operations

Build customized dashboards
based on use case with prebuilt
drag and drop widgets

Show outputs of AI-based anomaly detection and analytics, highlighting meaningful alerts within the widgets

Monitor your operations and KPIs, including key drivers for metrics like OEE, Availability, Uptime, and others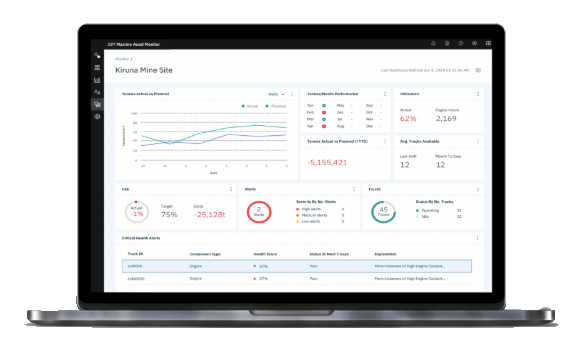 Maximo Asset Monitor

The Process: Investigate
View meaningful AI-based alerts, drill down from system to sensor, and create action to ensure uptime

Drill down from a plant to a system, component, asset, and sensor view

Investigate problems and root
causes that affect tracked KPIs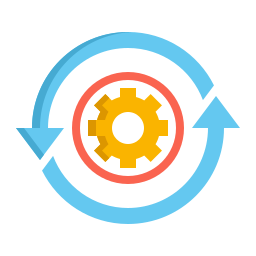 Create Automated Action ased on AI-based Alerts to ensure Uptime
Improves uptime and reduces maintenance costs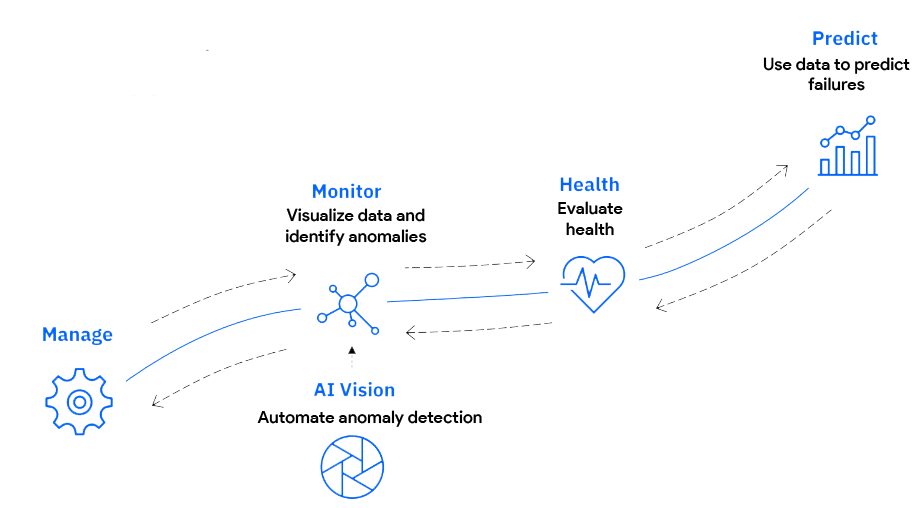 Enterprise level data aggregation & visibility
Scale operations across processes & sites
AI-powered detection of issues
Enable drill down analysis for resolution teams
Extensible IoT foundation